FINALLY we are open again! Last Saturday, June 5th, the museums in the Netherlands were allowed to reopen their doors, after having been closed since mid December. This means that you can once again enjoy our amazing collection of giant graffiti and street art canvases in our 8000 m2 warehouse. Which, by the way, now also houses our finished cafe deck. And maybe you were already here last weekend, as we were thrilled to see so many STRAAT guests during our first weekend of being back!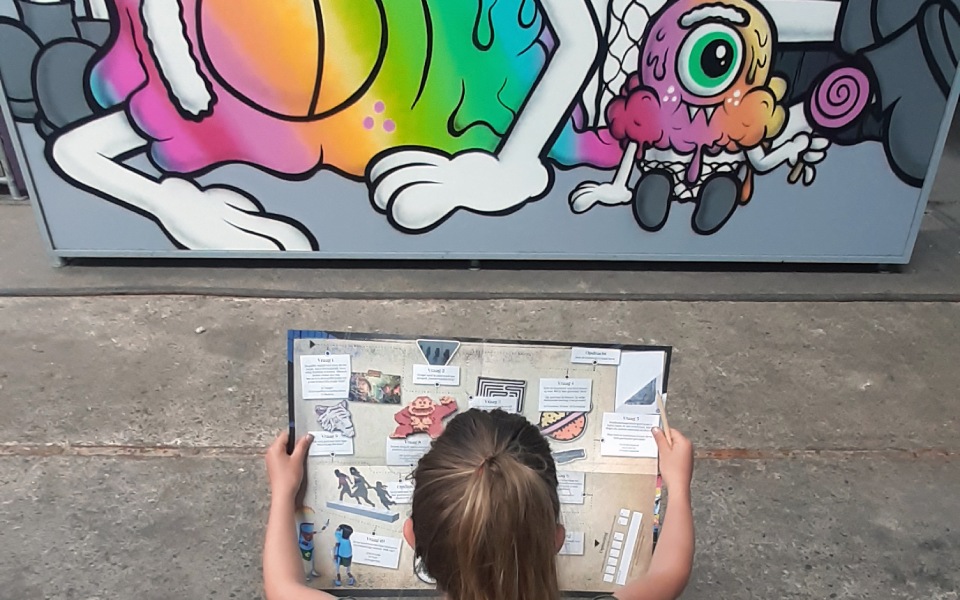 A young visitor on our STRAAT treasure hunt
A museum is nothing without visitors, and STRAAT is no exception to this rule. Seeing the joy on the faces of the many visitors we had last weekend, from young to old, was such a welcome boost for all of us from the STRAAT team. We're also extremely pleased for all of the artists we have on display, and we thank both our visitors and our artists for their patience. We greatly appreciate the many people who took part in our guided tours, audio tours and treasure hunts, as well as our regular visitors of course. All in all, it feels great to be back!
STRAAT guests enjoying one of our guided tours
Are you planning on visiting STRAAT soon? Please note that, as per June 5th, 2021, STRAAT is open on:
Thursday: 11 am - 6 pm
Friday: 11 am - 11 pm
Saturday: 11 am - 11 pm
Sunday: 11 am - 6 pm
See you at STRAAT!