May 14th: opening YARDBIRDS @ STRAAT Gallery
STRAAT is proud to announce YARDBIRDS v.01, a two-person exhibition at the STRAAT Gallery featuring artists Ottograph and YorkOne. 
This exhibition celebrates two Amsterdam-based artists that are relentlessly active mural makers, continuously adding to the living walls on the exterior of the STRAAT museum building at the famed NDSM-werf. 
Recognizing the importance of the graffiti and street art culture that shapes the inviting and vibrant walls that lap our STRAAT building and uniquely identifies our neighborhood is vital. 
By inviting these two journeyman muralists to create new large-scale works for the main exhibition hall, along with a gallery exhibition of new works in the mezzanine space, STRAAT pays important homage to the vibrant community of artists that are so dedicated to our local street art and graffiti culture. 
The opening reception for YARDBIRDS v.01 is Saturday May 14th, 2022 from 5 to 9pm, and will feature refreshments and live DJ's. The reception is open to the public and the artists will be in attendance. For those not able to attend the opening reception the exhibition is on view through Sunday June 19th, 2022 and is included as part of a general admission ticket to STRAAT. 
For more information, please contact: 
Exhibition Curator Hyland Mather → hyland@straatmuseum.com
Press Contact Camee Jongeneel → camee@straatmuseum.com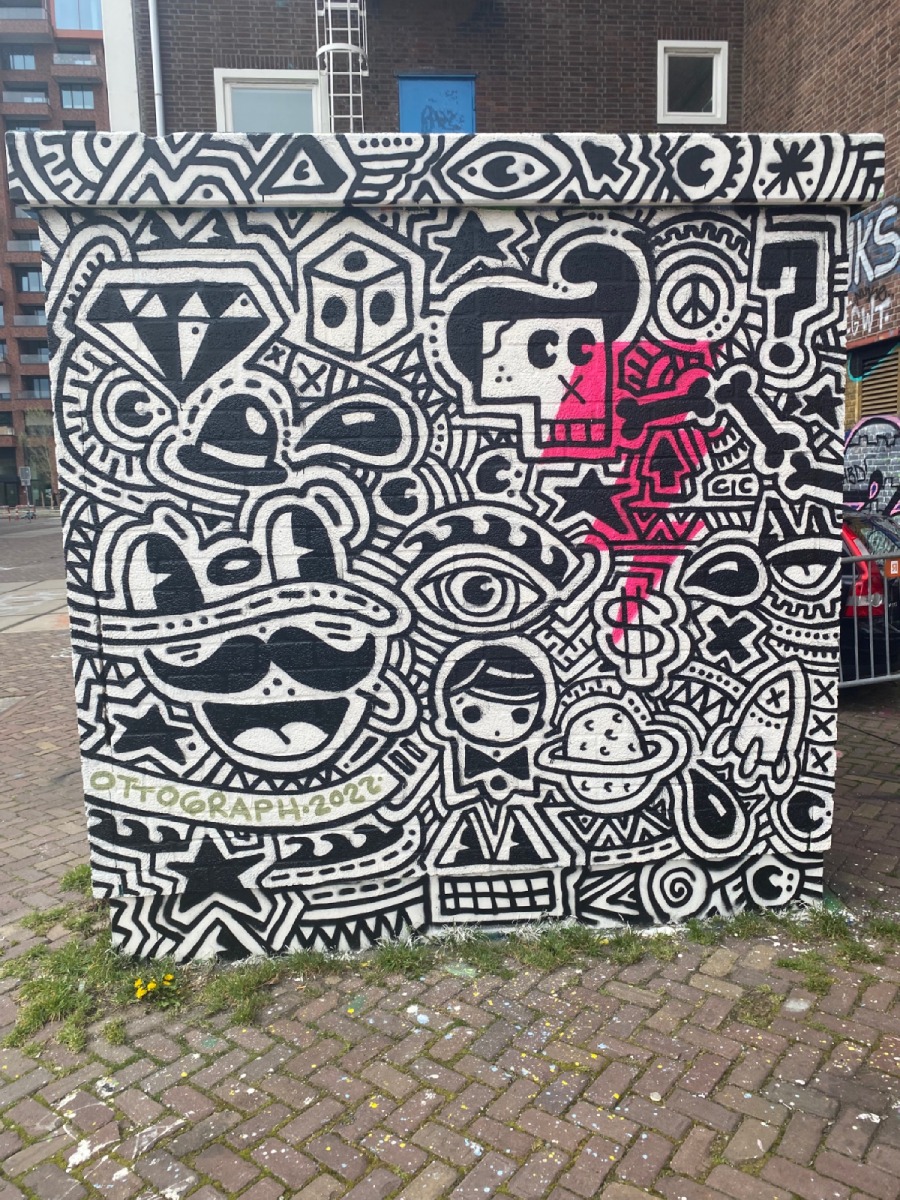 OTTOGRAPH is an Amsterdam-based graffiti and street art legend. He began painting subways and trains in Amsterdam in 1981, when he was 12 years old. 
His moniker and handle 'ipainteveryday' are an accurate description for his relentless creativity. 
Ottograph's immediately recognizable high-contrast and playful works are continuously spied all around the city of Amsterdam. 
The scale of some of his flat-ground murals is truly massive (visible from space and well documented on Google Maps). 
His commercial partnerships include projects with Greenpeace, Tommy Hilfiger, Nike, Mars, Ford and Mercedes-Benz. 
Ottograph's current projects include his 1000 selfies portrait painting series, and the interior and exterior conversion of a full office building in the East of Amsterdam into a total work of art. 
Otto's mural making has taken him to many global street art hotspots, with major projects in Moscow, Berlin, Paris, New York and San Francisco to name a few. 
Instagram: @ottograph_painting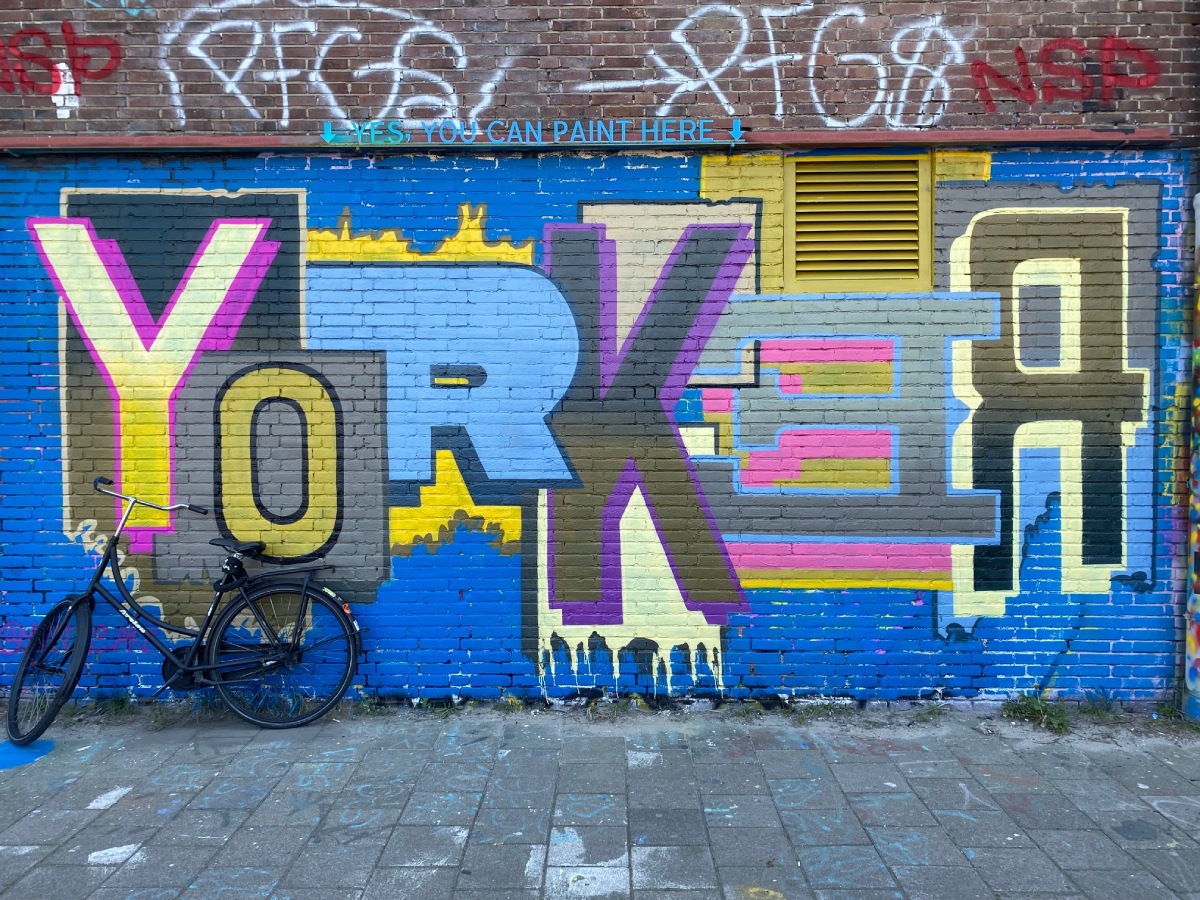 At a young age, influenced by the aesthetics of the 70s and 80s corporate styles, YorkOne developed an interest in logos and lettering. In the early 80s he began writing on the streets of Amsterdam during the punk-graffiti wave. When the subway-style graffiti from New York arrived in Europe, he was immediately in the middle of it. 
Years later he developed the recognizable style he uses today, combining the rebellious energy of contemporary graffiti art with the symmetric forms of classic typography. 
'My passion: transforming letters and letter shapes (in graffiti terms: camouflaging), so the viewer feels invited to step into the image to try to discover the message hidden between the colors and the shapes.' / YorkOne 
True to the spirit of graffiti YorkOne keeps developing and evolving his style, using different materials and techniques. This urge to constantly renew, results in a never-ending flow of new and original works. 
Instagram: @yorkone.art