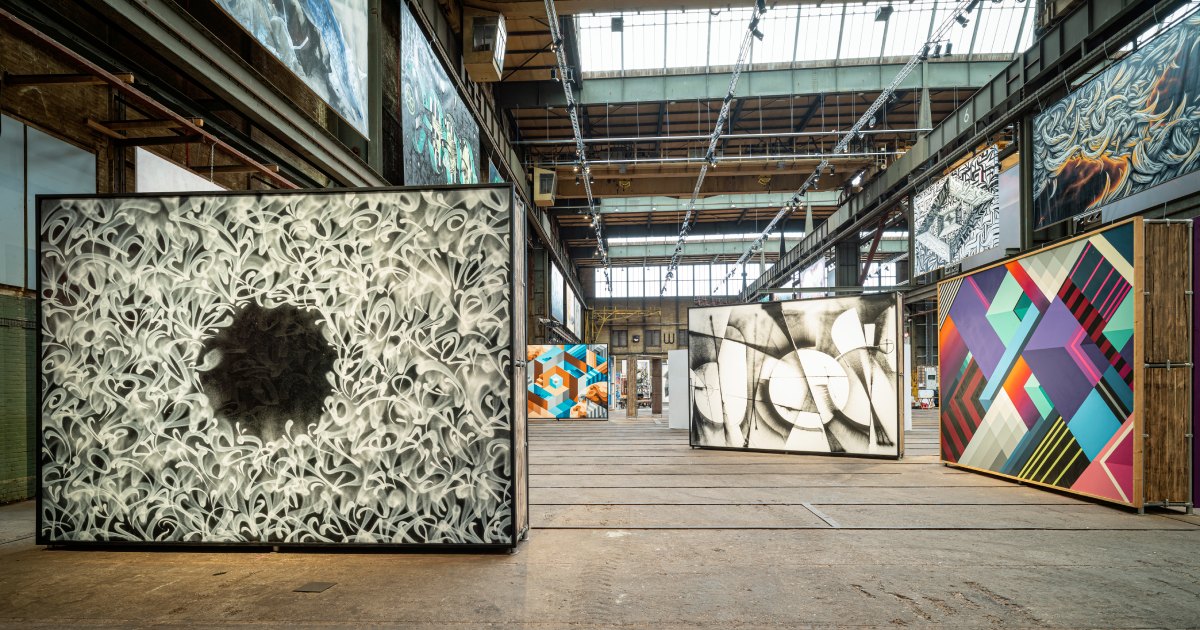 STRAAT welcomes over 120,000 visitors in 2022
STRAAT Museum closes out 2022 with over 120,000 visitors. During the third week of January, after the last lockdown, the museum reopened its doors. STRAAT officially opened in October 2020, in the middle of the pandemic; this made 2022 the first year of being almost fully operational.
Most visitors came from the Netherlands, with the majority of the other visitors coming from France, Germany, Spain and Italy. The recording of tv hit Het Perfecte Plaatje contributed greatly to the museum's fame amongst the Dutch audience. The visit of Queen Máxima in November for the presentation of the Cultuurprijs also led to a lot of publicity for STRAAT.
Appreciative visitors
The appreciation shown by visitors and the reviews to match are overwhelming. The museum scores a 4.9 (out of 5) on average.  
Preview 2023
Exciting collaborations and exhibitions are also lined up for 2023. There will be artists from all over the world coming to STRAAT to paint live on a regular basis. In February, the museum will focus on women in street art, while later in the year sustainability will come to the fore through the work of the popular Spanish artist DULK.

STRAAT Museum
STRAAT is the museum for street art and graffiti. In an enormous warehouse on the NDSM terrain in Amsterdam, more than 160 gigantic artworks are shown. These were created on-site by international artists. The collection is constantly growing, giving visitors the chance to catch artists painting live. 
Editor's note - not for publication
For more information please contact our STRAAT Press division | Marion Wolff : T + 31 (0)6 24510808, e-mail press@straatmuseum.com
STRAAT 
NDSM-Plein 1 
Amsterdam