***PLEASE NOTE: sold out!***
Back in business: long walks with your friends, family, partner and date. Due to the fact that museums have to close down until the 14th of January 2022, STRAAT launches a special edition of Let's Call it a Date: the NDSM edition! Discover the graffiti and street art works around our museum, and learn more about the art movement and each other. 
---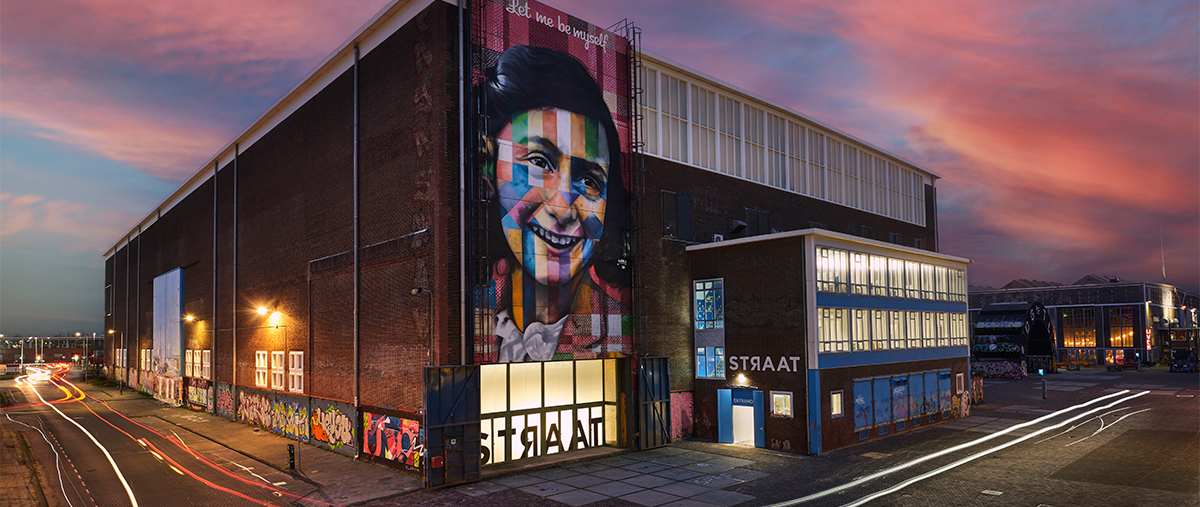 Let's Call it a Date NDSM edition leads you through 10 artworks, most of them made by artists whose work is also on show at STRAAT. The game contains cards, including a map, giving you information about graffiti and street art and pictures of the 10 works. Besides that, the cards contain 27 questions inspired by the works you'll pass by. We guarantee you an afternoon full of conversation starters!
Let's call it a date NDSM edition is for everyone who likes to go out on an adventure, wants to learn more about graffiti and street art and understands the joy of a good conversation. No reasons left to wait until lockdown is over!
This special edition is temporarily available for €17,50. The price includes a 2x €2,50 discount to your next STRAAT visit.
***PLEASE NOTE: sold out!***
Order now