At STRAAT museum shop you will find a large collection of products related to our museum. 
The goal of the museum shop is to collaborate with street artists worldwide, while keeping the production close to home. The profits of the shop will be invested in the museum and shared with the artists.
In our shop you will find exclusive products such as signed books, limited screen prints and toys, as well as artistic souvenirs to take back home.
If you are an (aspiring) artist we can provide you with a selection of spray cans, markers and sketchbooks. The outside walls of our museum are free to paint.
The interior of the shop has been designed by Amsterdam design collective La Bolleur and the assortment is curated by former FreshCotton.com honcho Pelle Bosma. 
For inquires and collaborations: pelle@straatmuseum.com
---
Opening hours
Monday - Wednesday: Closed
Thursday - Saturday: 11 am - 9 pm
Sunday: 11 am - 6 pm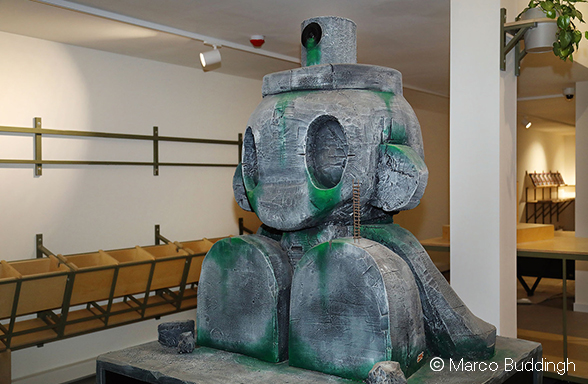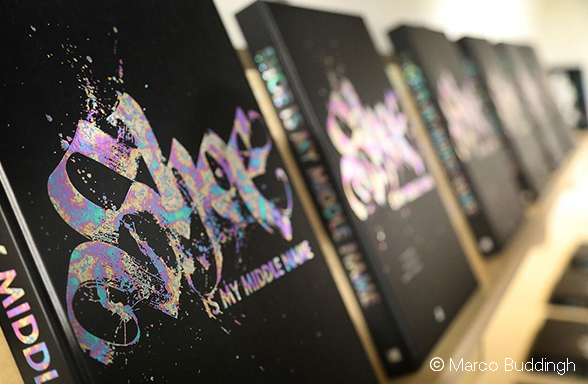 ---
"The Difference"
What's the difference between street art and graffiti?
According to the artist, graffiti makes real estate value go down, while street art makes real estate value go up.
50x70cm / 60 euro
Edition of 150, numbered and signed by the artist
This original print by Dutch calligraffiti legend Niels Shoe Meulman is available exclusively at STRAAT museum shop. It features an ambigram of graffiti lettering, done in street art stencil technique, merging the two seemingly different artforms. Shoe and STRAAT release this limited edition screen print to celebrate Shoe's solo exhibition "What the fuck?", which takes place at the mezzanine art gallery inside STRAAT museum.